Information regarding Covid-19
"Vorfreude ist die schönste Freude" so heißt es. Doch aufgrund der aktuellen Lage kann man leider nicht wirklich voraussehen, was passiert. Daher haben wir unsere Stornobedingungen für alle Buchungen für die kommende Wintersaison angepasst, damit Sie sorglos Ihren Urlaub bei uns buchen können:
Bei Verschärfung der Maßnahmen aufgrund von Corona (z.B. Einreiseverbot, Grenzschließung, …) können Sie Ihren gebuchten Urlaub bis 2 Wochen vor Anreise kostenlos stornieren oder verschieben.
Sollte bereits eine Anzahlung geleistet worden sein, so wandeln wir diese in einen Wertgutschein um. Der Gutschein kann jederzeit wieder eingelöst werden.
Ist ein uneingeschränktes Reisen wieder möglich, so gelten die regulären Bedingungen.
Angst oder persönliche Anliegen sind von dieser "Corona-Regelung" ausgeschlossen.
Wir hoffen, dass Sie gesund bleiben und freuen uns auf Sie!
Holiday home Wildkogel
Holiday in Neukirchen
---
Hello and welcome to Ferienhaus Wildkogel!
Our popular Ferienhaus Wildkogel with its large garden and original garden house is located in the town of Rosental/Sulzau, part of the market district of Neukirchen am Großvenediger - a 5 minute walk from the train station (Rosental stop) and 10  minutes from the bus station.
The view is unique – to the 'Mitterkopf', which separates the rustic Untersulzbachtal from the lovely Obersulzbachtal. Surrounded by lush green pastures the whooshing River Salzach. A place that tempts you to slow down and concentrate on the things that matter.
The pretty building – in country house style – was purchased in Spring 2020 and underwent general refurbishment between September and November. Attention to detail is reflected in the furnishings and round about the building, so too is our joy at being hosts.
We, your landlords Herry and Elisabeth Hölzl are right here for you at check-in and check-out – and are happy to take care of your needs during your stay in the Neukirchen. We strive to meet all your wishes and are always by your side to provide advice.
Come to Ferienhaus Wildkogel in Land Salzburg - 
we look forward to welcoming you!
Kind regards, the Hölzl Family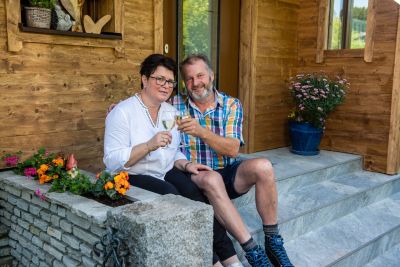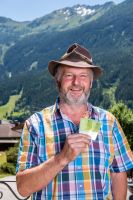 National Park Summer Card
---
As a guest in our Ferienhaus you get the popular "National Park Summer Card" which provides more than 60 services and the maximum mobility – countless free entries, discounts and inclusive services – available for the duration of your stay, from stays of one day or more. Special provisions for the day you are due to arrive – just ask.
The National Park Summer Card is available every year from 1st May to 31st October. 
A stay in Neukirchen

Your home from home for your holiday
Our holiday home – which might even be your home from home sometime soon - in 5741 Neukirchen, Unterburg 109, provides space for 10+ people on an area spanning some 200 m², over 2 floors.
There are 4 bedrooms (sleeping rooms) here which have comfortable beds, and most have a balcony, 3 bathrooms (baths), 2 extra WCs, a large garden with garden house for barbecue evenings and many more amenities! You really do get to relax, switch off and give your dreams free rein in this holiday home!
Benefits for you:
The ground floor is suitable for those with limited mobility
Own garden
Hiking and cycle paths at your doorstep
Cross-country slopes at your doorstep
Free ski bus
Dogs permitted
Total tranquillity
National Park Summer Card free
Holiday with your dog
Want to take your four-legged friend on holiday with you? Well, you are very welcome to do just that in our holidday home!
Neukirchen and the region provide plenty of natural surroundings, so are perfectly suited to enjoying a holiday with your dog. You can go for a walk with your dog here, hike, cycle and much more. There are also streams from which your pet can drink the water and splash about in, meanwhile on the hiking routes you can see the flora and fauna.
In the holiday home there is plenty of space in the garden for them to run about. Enjoy your holiday with your "best friend" in Ferienhaus Wildkogel in Hohe Tauern National Park.
The main building "Hölzl Bed & Breakfast"
In the main building 'Hölzl Bed & Breakfast' in the centre of Neukirchen, hikers, summer holiday-makers, people who are travelling through, families and couples, will find suitable accommodation – with recently refurbished double and single rooms, as well as holiday apartments. All accommodation can be booked with or without breakfast.
Holiday in Neukirchen
Neukirchen am Großvenediger and the Wildkogel region are a real experience throughout the year - spring, summer, autumn and winter alike - in terms of sport, culture and cuisine!