Summer holiday
Summer / Autumn / Harvest
---
A holiday in summer or autumn in Neukirchen is relaxing, entertaining and inspiring. Neukirchen provides everything you need for a success-filled holiday. The high mountains and the exceptional beauty of the famous valleys are dreamy, adventure-packed destinations for hikers and mountain bikers. The swimming lake the and the cool mountain lakes attract swimmers and mermaids/mermen alike. The various cable cars in the region take you up the mountain and back down again. And the slide trail, which has 10 different slides on the mountain, is pure fun for all ages.
The '5th Season' is especially interesting – Harvest. From the end of August until the start of November, customs, tradition and agricultural crafts are celebrating during harvest in Neukirchen and Salzburger Land. You get the opportunity to discover traditional agricultural life with craft presentations, hikes, cookery courses, harvest festivals, Alpine cattle drives and cultural events.
An interesting time for a holiday in Neukirchen am Großvenediger!
Available sporting activities
Hiking, climbing
Slide trail
Running
Swimming
Road biking, mountain biking
Downhilling
Mountain Karting
Paragliding
Canyoning – Gorge hike
Family Rafting
Horse-riding
Archery
High ropes course
Mini golf
Tennis
Golf 
Beach volleyball
. . .
A couple of hiking tips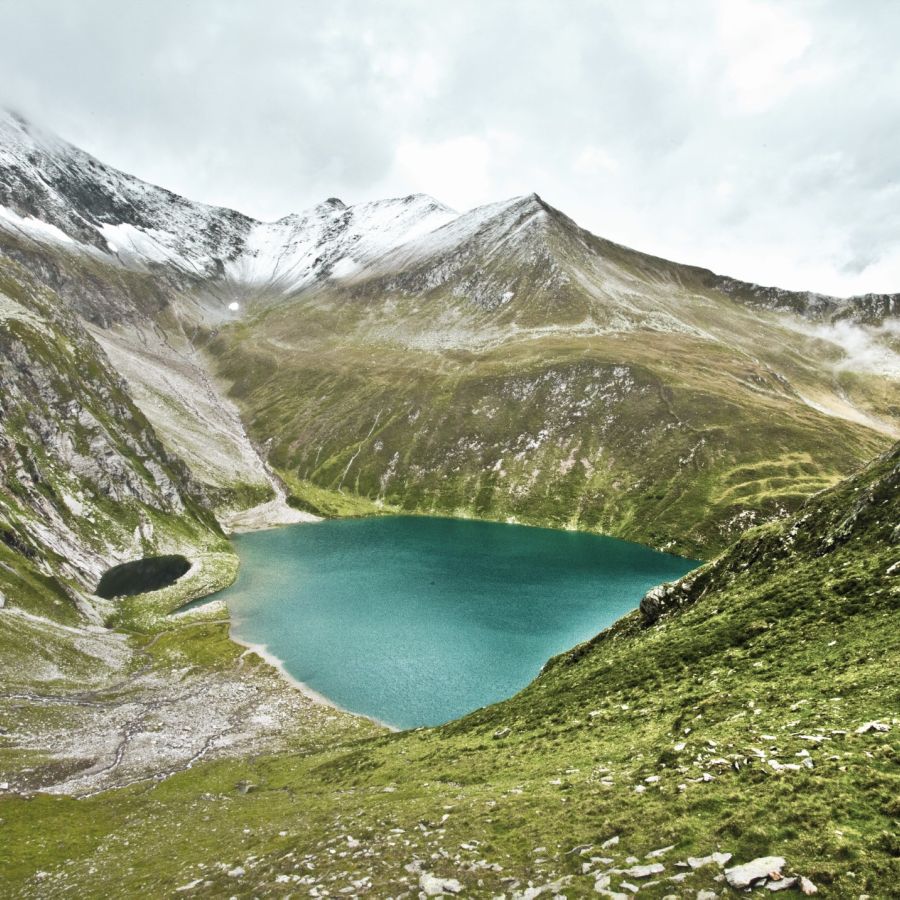 Glacier educational trail Obersulzbachtal
The moderately difficult hike provides 20 stations with information about the glacier's retreat stations, glacier-related phenomena such as moraines or glacier cuts and the high alpine vegetation. At the end of the educational trail you come to a glacier lake that has formed in recent years due to the retreat of the glacier. From here you can also see today's end of the glacier. Interesting for young and old.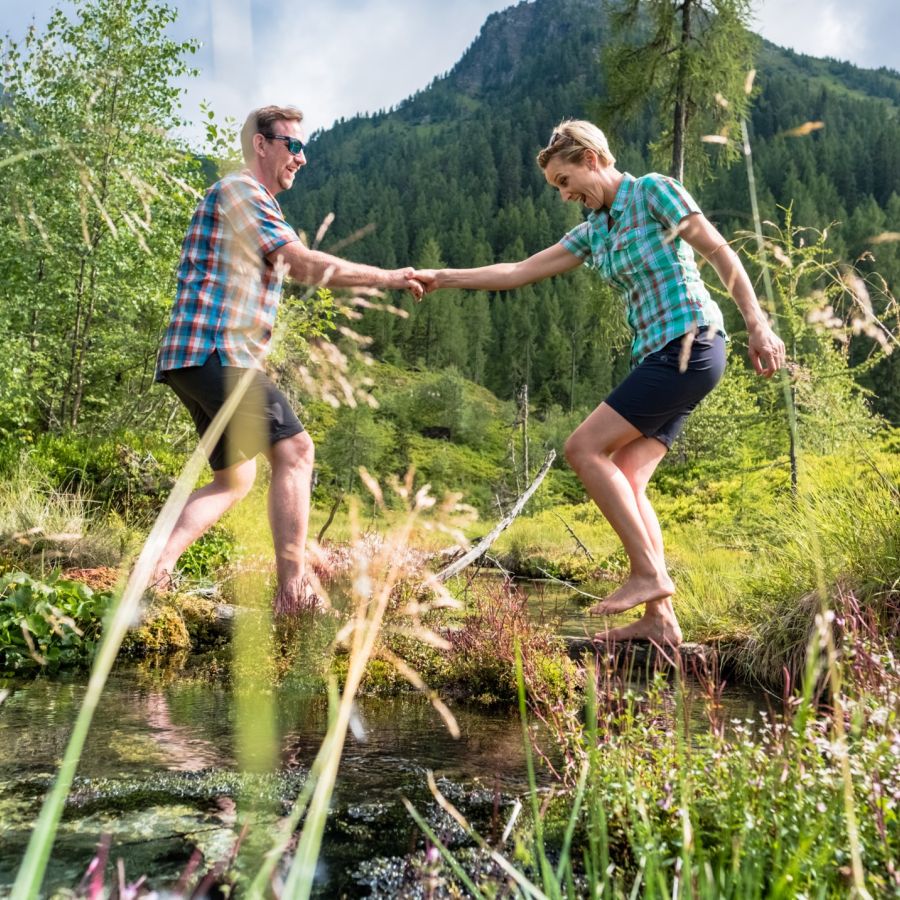 Hopffeldboden - Foisskarsee
A beautiful hike in the front Obersulzbachtal with a wonderful view of the Großvenediger. Starting from the Berndlalm in the Obersulzbachtal (to be reached on foot or by taxi) via various dreamlike alpine pastures, you will pass the beautiful Seebachsee and the picturesque Foisskarsee on this round and have a wonderful view of the two cirques and the Venediger group from the Scharte. An experience for young and old.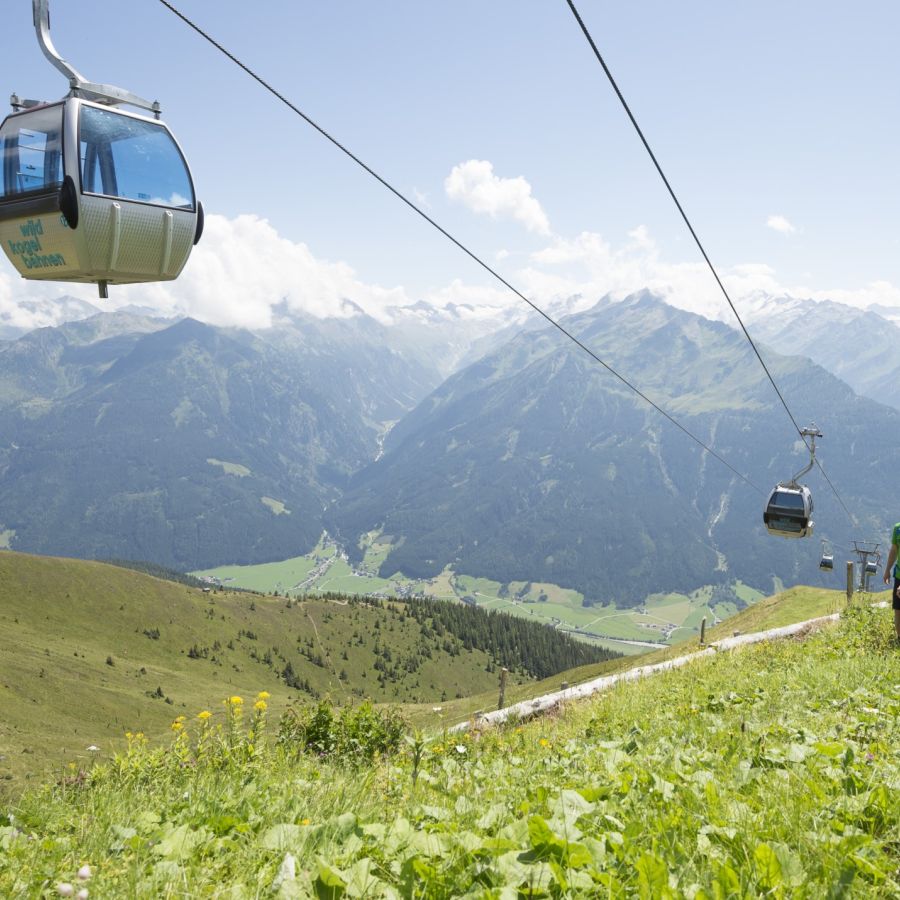 Mountain station Wildkogel - Frühmesser - Steineralm
Here we are on the move in the Kitzbühel grass mountains. We comfortably gondola with the Wildkogelbahn free of charge (with the National Park Summer Card) at 2100 m and do a 3-peak hike. It starts at the Wildkogel mountain station over the Braunkogel to the Frühmesser summit at 2233 m. From there we climb over the Geigen-Speikkogel to the Steinkogel at 2299m, the highest point of this hike.